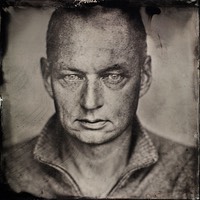 I'm Thomas Holm a former advertising and commercial photographer, having made a living photographing pretty much everything for about 20 years.
Around year 2000 I bridged into color management (that's all the tech-stuff that make colors come out right on screens, press, prints and then some). 
When I first started with photography in my teens it was a hobby and I took pictures because I couldn't help myself. I loved taking pictures of models, shooting portraits, landscapes etc. and have spent countless hours in the darkroom developing film and making prints - just because I liked doing it.