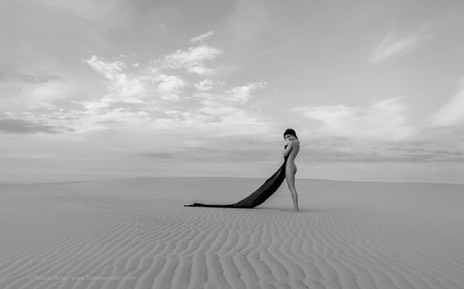 What's your name or would you prefer to be anonymous?
- Jane J.
How many times have you been photographed nude?
- Have had 6 nude photoshots, one of several days durtion with 3-4 shoots a day.
What made you agree to pose nude the first time you did?
- I was contacted by Thomas who wanted to do a shoot with me, and since I was familiar with his work, and was a fan, I jumped at the opportunity. The original plan was to make implied nudes, but while working it just felt so natural so I changed my mind, and we made some more revealing images which turned out great.
Why do you model for nude pictures and show your body to the world?
- I do it for my own sake as it is a great confidence boost and you get to see yourself in an entirely different perspective. I don'

t show the images to everybody (I exclude parents, 

grandparents, colleagues etc.) but really appreciate feedback from knowledgeable people such as photographers and other models.
Describe what it feels like to be nude while being photographed, does it feel unnatural for example?
- First time was of course a bit strange, but Thomas was very good at making me feel comfortable, making breaks when I was cold, and gave really good directions. After a while it felt just as natural as if I was modeling with clothes on (except somewhat colder :D ). It generally depends a lot on the photographer and how good he/she is to make the model feel at ease. If you feel that the photographer acts inappropriate or weird, it can feel very awkward and unnatural, even if you have done it many times before.
How did you feel after your first session and/or when you saw the pictures? 
- I had a really good feeling. It wasn't weird and I didn't feel like I had crossed any boundaries. When I saw the pictures I was extremely proud and just couldn't grasp that it was me on the pictures.
What is it like to work with Thomas?
- Working with Thomas is extremely comfortable. He respects the boundaries ones has and never tries to cross them. And he takes very good care of his models (makes planty of breaks when necessary and always has food/drinks etc. available). You never doubt that Thomas makes pictures for the sake of art and because he wants to create something beautiful. He's not just (another) photographer who likes to take pictures of nude women.
What is/was the biggest worry about modeling nude, if any?
- Personally I wouldn'

t want the pictures to be seen by certain people. But if it happens it

'

s hardly the end of the world. It

'

s classy pictures not babe- or pornographic pictures. And then of course there are 

prejudice that some people hold about women modeling in the nude, so one has to take precautions. That is either choose to be anonymous or have slightly thick skin.
Other thoughts you would like to share?
- Personaly I'm very selective when selecting photographers for nude work. I'll only work with people with a certain amount of experience or who have a proven track record with artistic nude pictures. I feel you can allow yourself this privilege when being in a somewhat vunerable situation which a nude shoot can be. So before accepting a shoot I always check out the photographers portfolio and check outer models experiences wth the photographer in question.
Original tekst på Dansk
Hvad hedder du eller vil du hellere være anonym?
-  Jane J.
Hvor mange gange er du blevet fotograferet uden tøj?
-  Har haft 6 nudeshoots (det ene var et shoot på en 5 dages tid med 3-4 shoots pr. dag)
Hvad fik dig til at stå model nøgen første gang?
-  Blev kontaktet af Thomas, der gerne ville lave et shoot med mig, og da jeg var kendt med Thomas arbejde, og allerede var fan, sprang jeg straks til. Oprindeligt skulle vi kun lave billeder, hvor man ikke kunne se noget "frækt", men mens shootet var i gang, føltes det så naturligt, så jeg skiftede mening, vi lavede nogle lidt mere afslørende billeder og de blev rigtig flotte!
Hvorfor laver du nøgenbilleder, og viser din krop for verden?
-  Jeg gør det for min egen skyld, da det giver et rigtig godt confidenceboost, og man ser sig selv på en helt anden måde. Jeg vælger dog ikke at vise billederne til hvem som helst (f.eks. forældre, bedsteforældre, chef, kolleger osv.) men vil meget gerne have ris og ros fra folk, der har forstand på det som f.eks. andre fotografer og modeller.
Prøv at beskrive hvordan det føles at blive fotograferet nøgen, er det unaturligt for eksempel?
-  Første gang var det selvfølgelig lidt mærkeligt, men Thomas var rigtig god til at føle mig godt tilpas, give mig pauser hvis jeg frøs og kom med rigtig gode direktioner. Til sidst føltes det så naturligt, som hvis jeg havde tøj (dog koldere :D). Det kommer generelt meget an på fotografen og hvor god han/hun er til at få modellen til at føle sig godt tilpas. Føler man at fotografen opfører sig underligt eller upassende, kan shootet føles meget akavet og unaturligt, selvom man måske har gjort det mange gange før.
Hvordan følte du efter dit første shoot og/eller da du så billederne?
- Jeg følte mig rigtig godt tilpas, og havde det hverken mærkeligt eller følte, at jeg havde overskredet nogle grænser. Da jeg så billederne blev meget stolt og kunne slet ikke forstå at det var mig, der var på billederne
Hvordan er det at arbejde med Thomas helt generelt?
- Det er super behageligt at arbejde med Thomas. Han respekterer de grænser man nu har, forsøger ikke at overskride disse grænser, og han sørger godt for sine modeller (giver pauser når der er brug for det, sørger for forplejning osv.). Man er ikke i tvivl om at Thomas tager billeder for kunstens skyld, og fordi han ønsker at skabe noget smukt. Han er ikke bare (endnu) en fotograf, der godt kan lide at tage billeder af nøgne piger.
Hvad er den største bekymring (hvis der er nogen) ved at lave billeder uden tøj?
- Personligt vil jeg ikke have billederne ud til visse mennesker, men skulle det ske, så er det ikke the end of the world, da det er smukke, classy billeder og ikke babe eller pornobilleder. Og så er der selvfølgelig de fordomme nogle folk har om kvinder, der tager bileder uden tøj på, så der skal man tage sine forholdsregler. Enten vælge at være anonym eller være lidt tykhudet.
Andre tanker du vil dele?
- Personligt er jeg meget kræsen når jeg vælger nudefotografer. Jeg vil kun arbejde med folk, der har en del erfaring, eller nogle der har lavet nogle superflotte nudeartbilleder. Det synes jeg godt man kan tillade sig, når man befinder sig i en meget sårbar situation, som et nudeart shoot jo er. Så inden jeg siger jeg ja til et shoot, tjekker jeg altid fotografens portfolie og hører andre modellers erfaringer med fotografen.