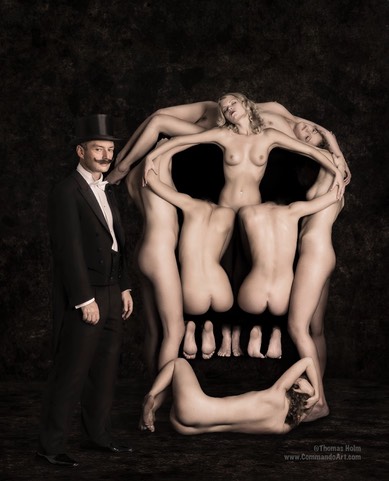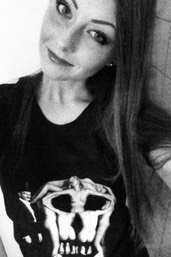 In late October I did one of the most challenging but also fun shoots for a long time to support the Movember movement. It involved  7 models spaced vary accurately to form a skull, essentially a redo of the old Salvador Dali & Philip Halsman image from way back when. The rigging required a lot of thinking and a lot more work than you would think (Thanks Stefan). Getting all the models coordinated was a huge job (remember this is a non profit thing so everyone gratiously donated their time for free - even though they got a T-Shirt  in the end) and unfortunately one model never showed up for the shoot, so we had to reuse one model in two places. Look carefully and you'll notice it's the same woman (Rakel) both on top and bottom). Once ready we started building the set, adhusting the plates to stand, sit, lye on in relation to everyones body size. The tallest models were 185 and the smallest were 161cm. Bums needed to be coordinated to fit (it's a tough job but somebody has to do it) and generally after that everything worked out nicely (the shoot took about 6 hours in total).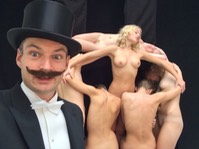 I even got to make a selfie while being all dressed up…
And we managed to raise just under 3000kr for Movember for which I'm grateful for the kind folks who donated. 
Models for this wonderful shoot were Shelma, Anna Sidse, Cecilie, Jannis Verden, Nadia, Cecilie and Rakel Ósk
Below you can see a bit of what went on during the shoot.