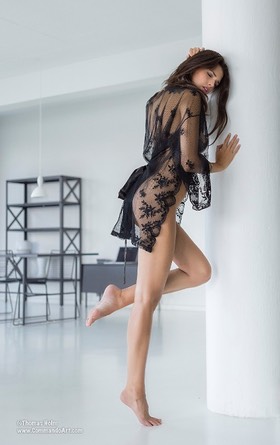 Would you like me to photograph you?
if you are interested contact me either via the contact form or message me on Facebook but read this first please…
Paid assignments
If you would like me to take pictures of you which are not published (unless you want me to publish) this is the option for you. Let me know what kind of images you have in mind (what is it for, how many pictures you would like, when does it need to be finished, where it should take place and when) and we'll work out a price. My base price for non commercial (private shoots) in studio near copenhagen is €500 / DKK 3600. This is for photoshoot, Online gallery of the best images so you can select the best ones, and then 3 professionally edited images. Further retouched images are €65/Dkk 500 each.
Commercial jobs
I do take commercial jobs on occasion if it is something I like to do. Images for magazines, publications, illustrations fall into this category. Again contact me and we'll work out what you need and a price.
Time for Pictures (TFP)
Hint: If you don't read the below the chances of us shooting together are exactly 0% - so please DO read it thoroughly…
If you would like to work with me on a TFP (time/trade for pictures) basis this is occationally possible if I have time and believe we can create something beneficial for both of us. I particularly love to work with athletes such as dancers, yoga practitioners, people with sculptured and fit anatomy and models with muscular and/or flexible bodies, but in any event just ask me, I'm mainly looking for charisma not classical beauty. I'm based in Copenhagen, Denmark.
A couple of things before I agree to TFP/test shots: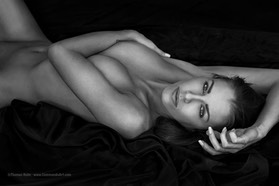 I need to see some pictures of you.
Ideally full figure from the front, side and rear, either in underwear, bikini or nude (nobody but me will see these pictures). I'm interested in seeing see your body proportions and what tattoos or other body-modifications you may have. If you don't have any professionaal images online or available, a 'selfie' in the mirror is fine. I prefer recent/polaroid-style without too much makeup or retouching, but if you have images (which are not too heavily retouched) from a recent shoot just send me these or point me to an online gallery. 
I invest between 10-20 hours in each shoot (editing included) and I simply don't shoot with ANYONE on a TF basis I haven't seen pictures off. And frankly it's also a question of compliance; if you can't take the time to make and send these pictures you're likely not serious enough. And to me this means a proportionally larger chance of a cancellation of the shoot, and thus wasted time. 
What kind of images you are interested in doing?
Or put in another way, how nude are you comfortable being in pictures? Check out this guide to nude images and let me know what kind of pictures you could see yourself in. I need to know what you are OK with and if there is anything you would rather not do before I plan a shoot. This helps align our goals (and helps me finding the best model for a shoot) and avoid you feeling pressured to do something your don't want to do.
I do occasionally make non nude pictures but mostly with agency models, public figures or someone with extraordinary looks or talents - or as a small part of a nude shoot. One of my real talents mind you is shooting tasteful nudes. 
Check the Model release
We will in all likelyhood be working according to my normal model release, please have a look in advance and feel free to ask if you have questions. 
Realize TFP shoots will always be made public.
I don't make prictures on a TF basis which will not be publicized so if we shoot others will see you nude (and likely think it's awesome). It makes no difference to me however whether your real name is used to credit you as the model. So unless you WANT your name on the pictures, and thus be searchable, you can be named Venus De Milo or Jane Doe for all I care, that's entirely up to you. You'll just need to decide what you prefer for the model release. If you put your name on you will likely recieve a lot of attention when the pictures are published and your name will be searchable so for many people, a model 'Alias' is a good compromise.. 
I never work with models under 18 years of age. NEVER!
Are you not deterred yet?
Good! Now find/make a couple of pictures, let me know what style of pictures you are up for and send me a message.