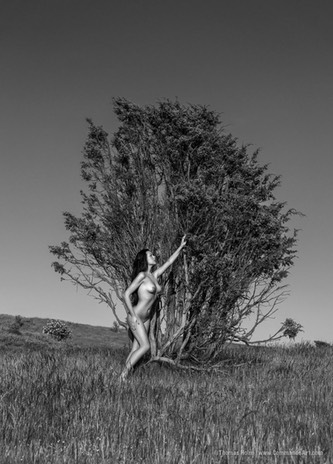 What's your name or would you prefer to be anonymous?
- Julie Carole 
How many times have you been photographed nude?
- Can'

t really remember

What made you decide to pose nude first time you did?
-I'

ve always been very open regarding nudity and being naked and thought it a pity to be sourroundedby taboo. I was drawn towards it - because it is pushing some boundaries and is different.

Why do you model for nude pictures and show your body to the world?
- I don'

t think there is anything more beautiful than being nude and I believe it

'

s important to point out and get rid of all this taboo regarding nudity. I pose nude hopefully to be able to inspire others to firstly dare to go bare themselves regardless of whether it

'

s in pictures or just in general, and be at ease with their own body and mind and love yourself for what you are. Secondly I hope it will help rid the nudity taboo and I believe this will only happe by dropping you clothes.

Describe what it feels like to be nude while being photographed, does it feel unnatural for example?
- I think it feels very natural. I'

ve 

never experienced it as uncomfortable and some such thing.
How did you feel after your first session and/or when you saw the pictures?
- I had a really good feeling inside and felt I had made the correct choice regarding shooting nude images. I was very relaxed.
What is it like working with Thomas?
- Thomas is super professional and comfortable working with. He'

s really sweet and does a marvelous job. He manages to bring the best out of every image.

What is/was the biggest worry about modeling nude, if any?
- I'

ve honestly never really have had any worries about it.
Original tekst på Dansk:
Hvad hedder du eller vil du hellere være anonym?
- Julie Carole 
Hvor mange gange er du blevet fotograferet uden tøj?
 - Kan jeg snart ikke huske.
Hvad fik dig til at stå model nøgen første gang?
 - Har altid været meget åben omkring det at være nøgen og synes det var synd at det var sådan lidt en tabu ting.
Derfor var jeg draget af det. 
Hvorfor laver du nøgenbilleder, og viser din krop for verden?
- Netop fordi det var lidt grænseoverskridende og anderledes. 
Prøv at beskrive hvordan det føles at blive fotograferet nøgen, er det unaturligt for eksempel?
 - Jeg synes ikke der er noget smukkere end at være nøgen og jeg synes det er vigtigt at der kommer fokus på det og hele det der tabu bliver lagt på hylden. Jeg laver nøgenbilleder fordi jeg håber at kunne inspirere andre til for det første selv at turde være nøgen om det er på billeder eller i andre sammenhænge og hvile i deres krop og sind, elske sig selv som man er, for det andet fordi jeg håber at det med tiden kan blive et mindre tabu belagt emne. Og det mener jeg kun det kan hvis man smider kludene. 
Hvordan følte du efter dit første shoot og/eller da du så billederne?
- Jeg synes det føles super naturligt. Har aldrig oplevet det som ubehageligt eller noget. - jeg havde en rigtig god følelse indeni og følte jeg havde taget det helt rette valg mht. at få taget nøgenbilleder. Var meget rolig. 
Hvordan er det at arbejde med Thomas helt generelt?
- Thomas er super professionel og behagelig at arbejde sammen med. Han er rigtig sød og gør et fantastisk stykke arbejde. Han formår at få det bedste frem i ethvert billede. 
Hvad er den største bekymring (hvis der er nogen) ved at lave billeder uden tøj?
- Har ærligt aldrig rigtig haft nogle bekymringer om det.