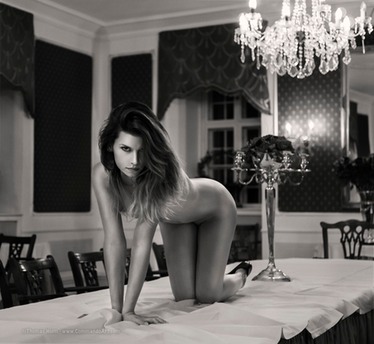 Hvis du har brug for en dygtig nude-art model så er her en liste over modeller der er velbevandret i nude-art (og andre) genrer. Modellernes honorar er individuelt og forhandles direkte med modellerne.
Det her er IKKE et modelbureau!
Det er en service der gør det nemmere for interesserede fotografer at finde (lokale) modeller, og som samtidig kan øge modellernes eksponering.
Samtidig kan du finde en liste over udenlandske modeller der gæster regionen så du har en mulighed for at arbejde med dem når de er i landet.
Når du kontakter modeller så husk at inkluder følgende ting i din besked:
Dit navn, hvor i landet optagelserne skal foregå, hvornår du kunne tænke dig det skal foregå, forventet varighed, stilart (link gerne til nogle inspirations billeder), din kontakt information (ikke hemmeligt telefon nummer og email adresse), link til din portofolio/billeder og evt. hvad dit budget er for opgaven. Grad af nøgenhed kan også med fordel kommunikeres da alle modeller har forskellige grænser). Mange modeller er til at forhandle med, men hvis du ønsker at lave en TFP (time/trade for pictures) opgave, så vær klar over at de fleste modeller kun laver den slags opgaver hvis de mener din portfolio er virkelig god (bedre end de billeder de allerede har, eller i en ny interessant stilart). 
Desuden prioriterer de fleste modeller betalingsopgaver til enhver tid.
Rejsende modeller laver som udgangspunkt ikke TFP opgaver da de skal have dækket rejseomkostninger og ophold. Enkelte af dem kan man forhandle med i relation til byttehandler: fly biletter/overnatning i bytte for optagelser.
Lokale Danske/Svenske art-nude modeller
Traveling art-nude models on the way 
(Past models will be deleted now and then)
Hvis du er nude-art model og gerne vil med på listen her så skriv til Thomas. Jeg skal bruge noget modelstats, en tekst om dig selv (kig på de andre modellers side) samt nogle billeder du har fået lov til at bruge - billederne vil IKKE blive krediteret separat så få evt. fotograferne til at lægge vandmærke på.