Hi there stranger - and welcome to my photography website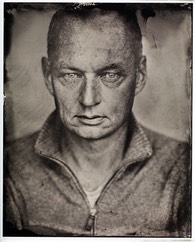 If you just want to see some beautiful and sensual images go straight to the galleries page and browse. I of course hope you love them enough to want to purchase my book full of fine art nudes - or perhaps some of the beauitful Fine-Art prints available from the shop?
If you want to know more about me, what I do and why, you'll discover this on the rest of the site, you can also read an interview with me. 
If you are a model and are interested in working with me check out the model section.
I would greatly appreciate if you would 'like' my Facebook page - same goes for my Instagram. it will give you an update when new images become available and help other people appreciate my images as well . I do hope you enjoy the site and like my images…   
Casting Call: 
Wanted:
Female Art-nude model/muse who want to experience some of the most beautiful landscapes on the planet, and get the pictures to prove it. I'm looking to go to the USA mainly southern Utah, Nevada, Arizona and possibly California for a couple of weeks roadtrip in May '18 (dates to be determined). 
I'm looking for one- possibly two models interested in joining. 
You must be experienced in art modelling and good at self-driven posing, very comfortable in your own skin, hard worker, can endure cold weather at least to a degree, be physically fit (lot of hiking at altitude required), low maintenance, AND have a good sense of humor (if not you will hate me after a day 😜). Beware: Finding Vegan food will be impossible in many places.
 There will be some sleeping in tents in remote places, and some cheap'ish shared hotel rooms here and there.
Pay will be lousy, but everything from flights, accommodation and food will be covered. (I don't think I oversold this 🤔).
I can promise this though: It will be an adventure, you will receive A LOT of amazing pictures, and be a huge part of a project which will (very likely) yield an unprecedented exposure for both you and me (I'll gladly elaborate in a PM). We will be spending a lot of time together so I would really prefer if we can arrange shoot before the trip, and make sure out chemistry works (if not it will be a looooong trip). Pictures here are from the project I'm working on, from a similar trip with @Roarie Yum this spring so you have an idea on what to expect. Contact me if interested with a link to your portfolio.